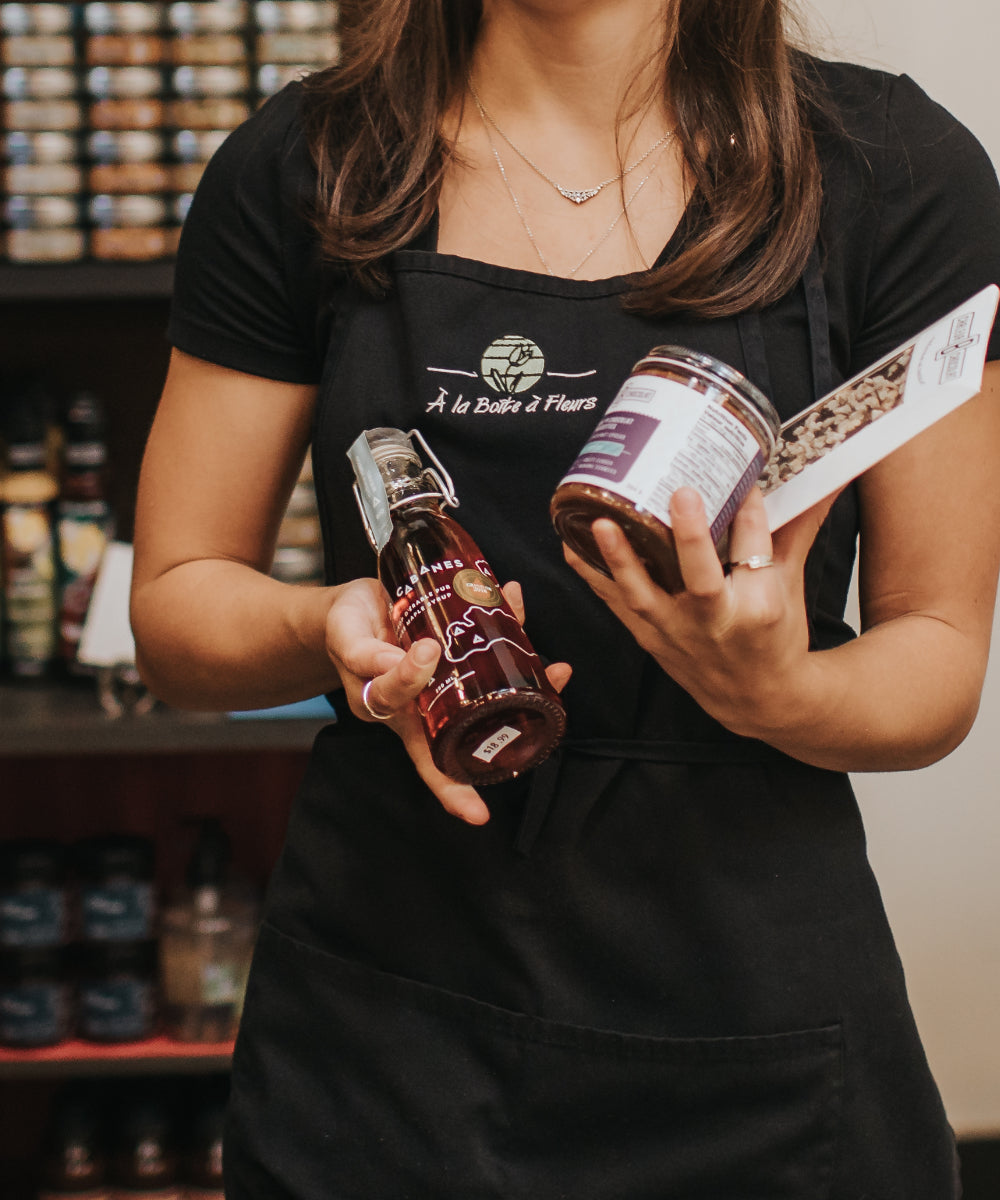 Online shop
Browse our vast selection of gourmet products & kitchen accessories available for next day delivery in the greater Montreal area, and our gift boxes deliverable anywhere in Canada.
L'Espace Gourmet, a delicatessen
The Espace Gourmet was created from the transformation of our old, obsolete and energy-consuming tropical greenhouse with a surface area of 1000 square feet annexed to the boutique
Discover a fine grocery store where you will find countless gourmet products for all tastes
L'Espace Gourmet is also a café, a counter of Quebec cheeses, gourmet meals, fine chocolates, sandwiches and salads with an indoor and outdoor terrace.
Enter L'Espace Gourmet to discover a vast choice of tasty products carefully selected for their high quality. Our custom-made gift baskets and our beautiful packaging will make your presents a great gift!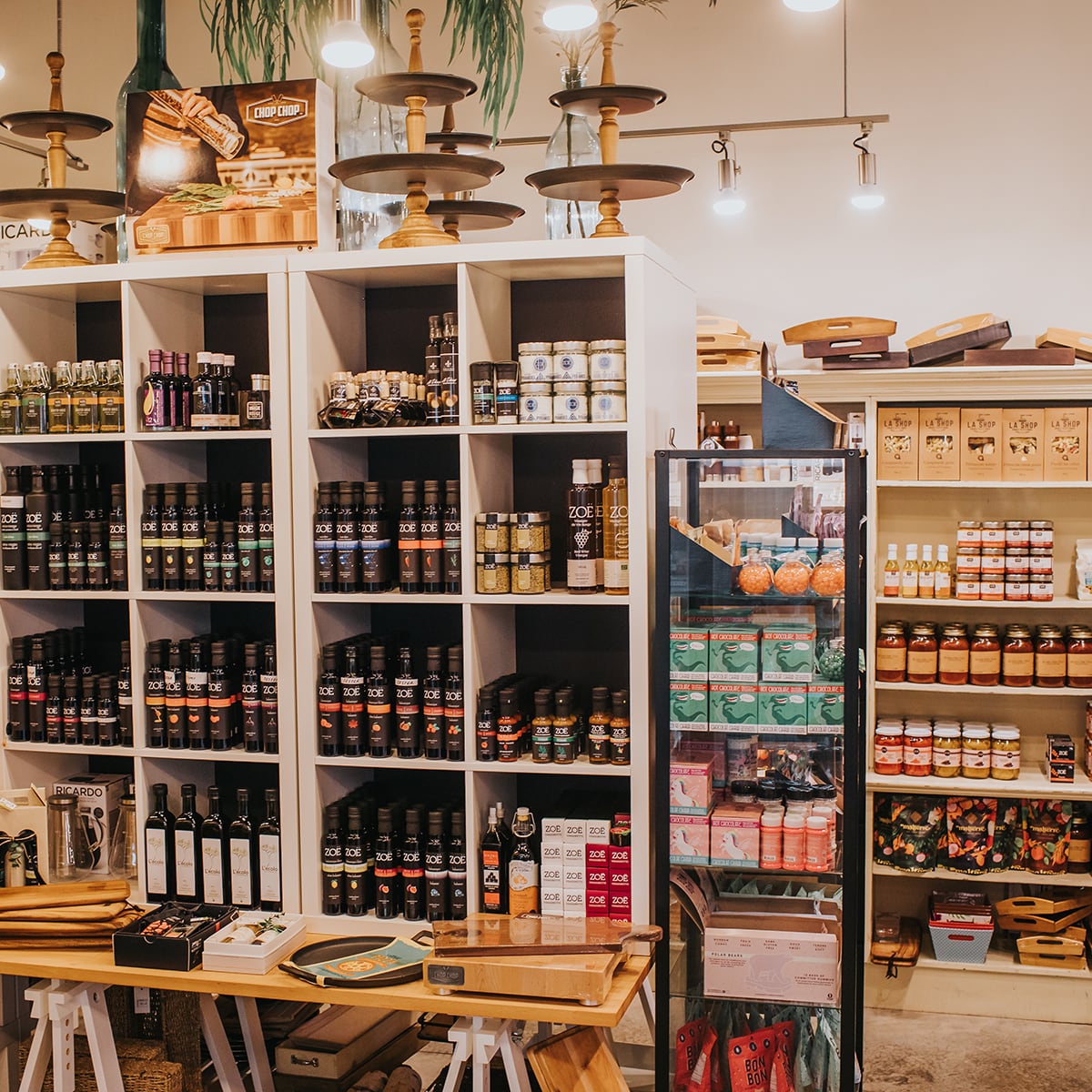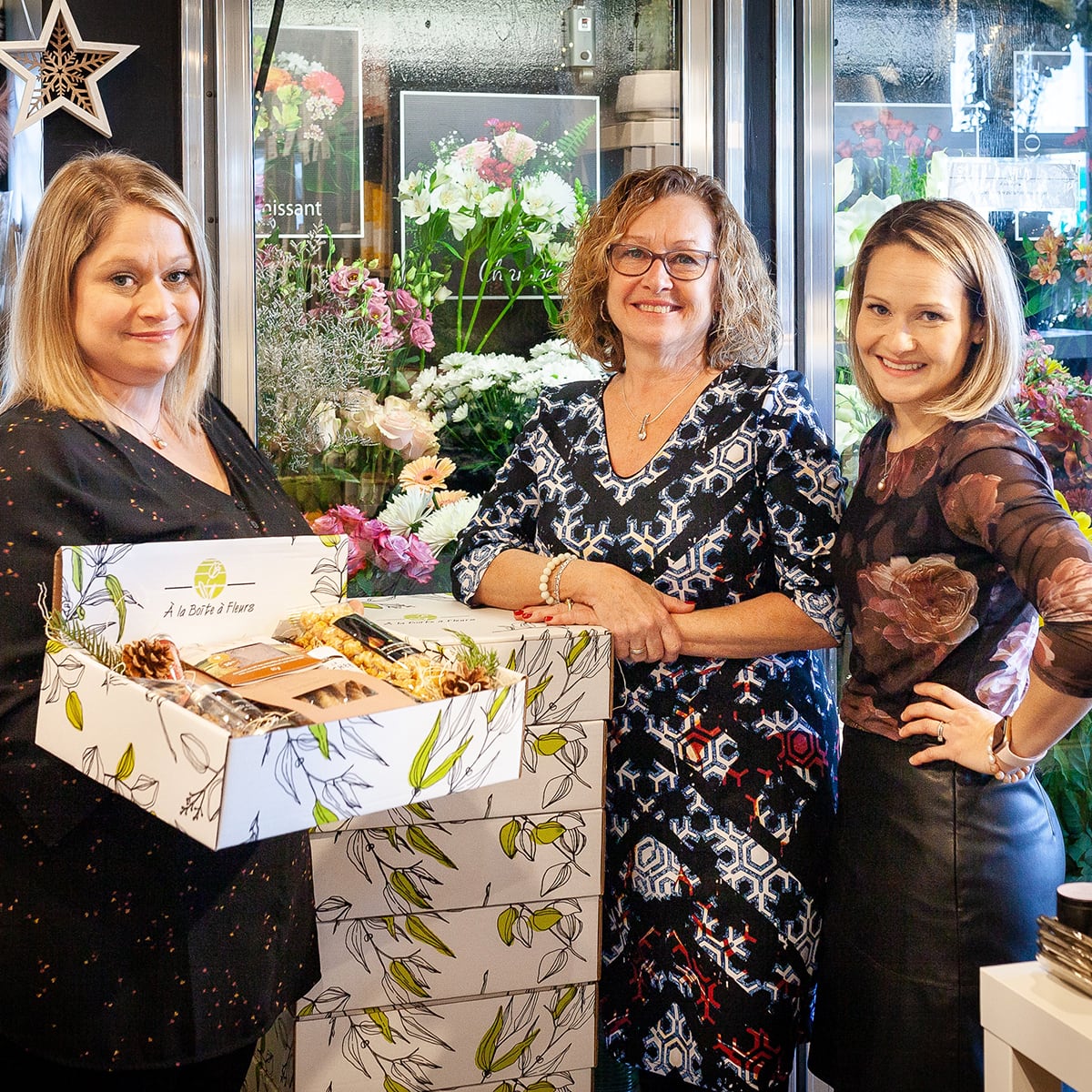 Gift baskets for all occasions
The gift basket is an ideal choice to celebrate any event! Designed especially for the occasion, it allows you to offer a set of treats in a personalized and original way. In addition to flowers and chocolates, why not add fresh products such as pastries or fine cheeses?
Whether it's for a birth or a retirement, for clients or employees, our team will design the perfect gift box with you, in the quantity you desire.
Custom-made and adapted to your budget. Our bold presentation and thoughtful packaging will charm you!
Reliable and fast delivery service or postal delivery anywhere in Canada.
Lunch boxes
Simplify the organization of your outdoor activities and outings! With a wide selection of sandwiches, salads, desserts and beverages, there is no need to cook! Our lunch boxes are perfect for your activities, your picnics, your bike rides and your walks. They will satisfy all appetites!
They are also perfect for your business meetings or lunches and your meetings with clients.
-Cooked on site and presented inbiodegradable containers
-Starting at $18.95
-Fast delivery service or pick up at L'Espace Gourmet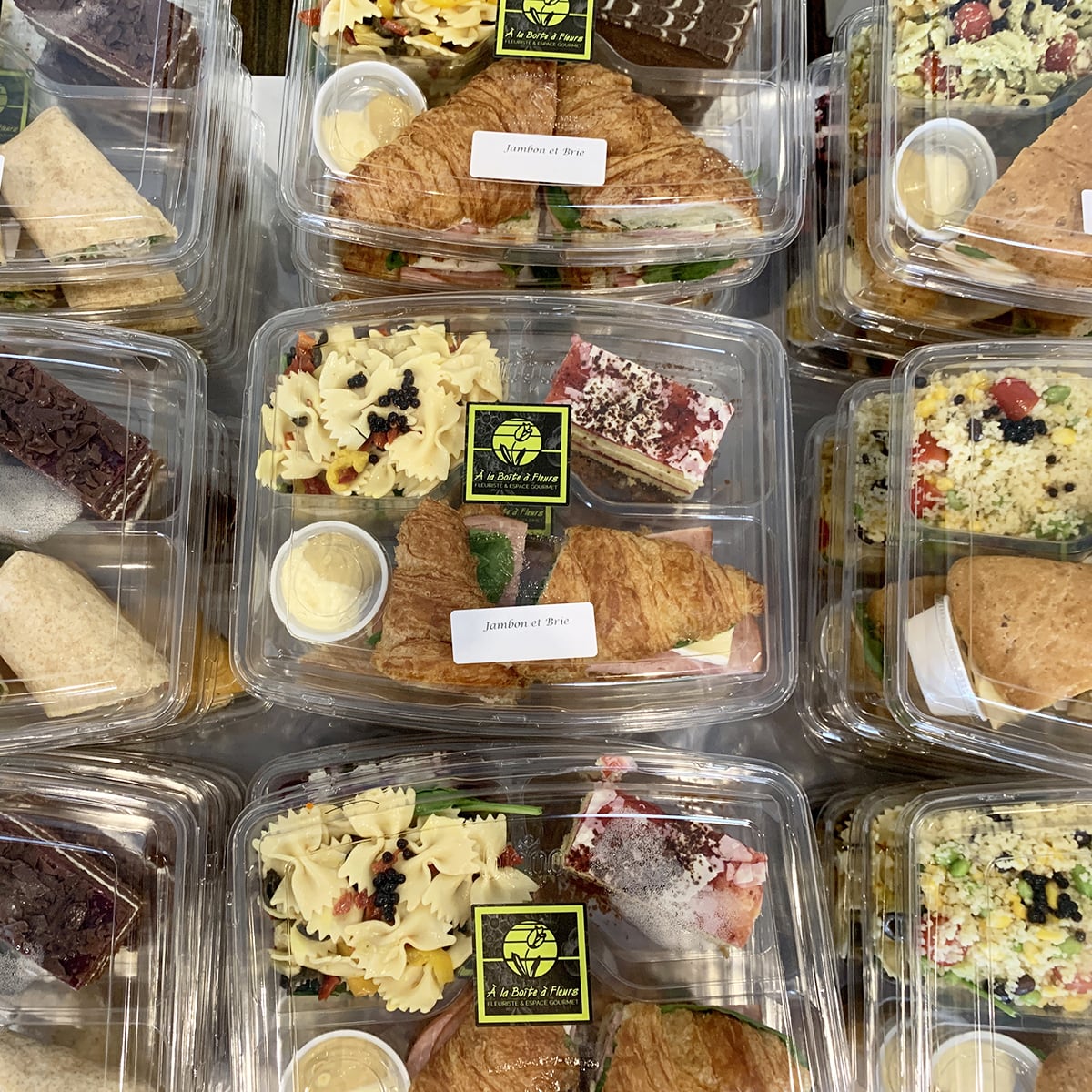 Personalized service
You are planning an event, a special occasion, you wish to offer a local & original gift: let us advise you among all our offered products! With our gift baskets, discover local products!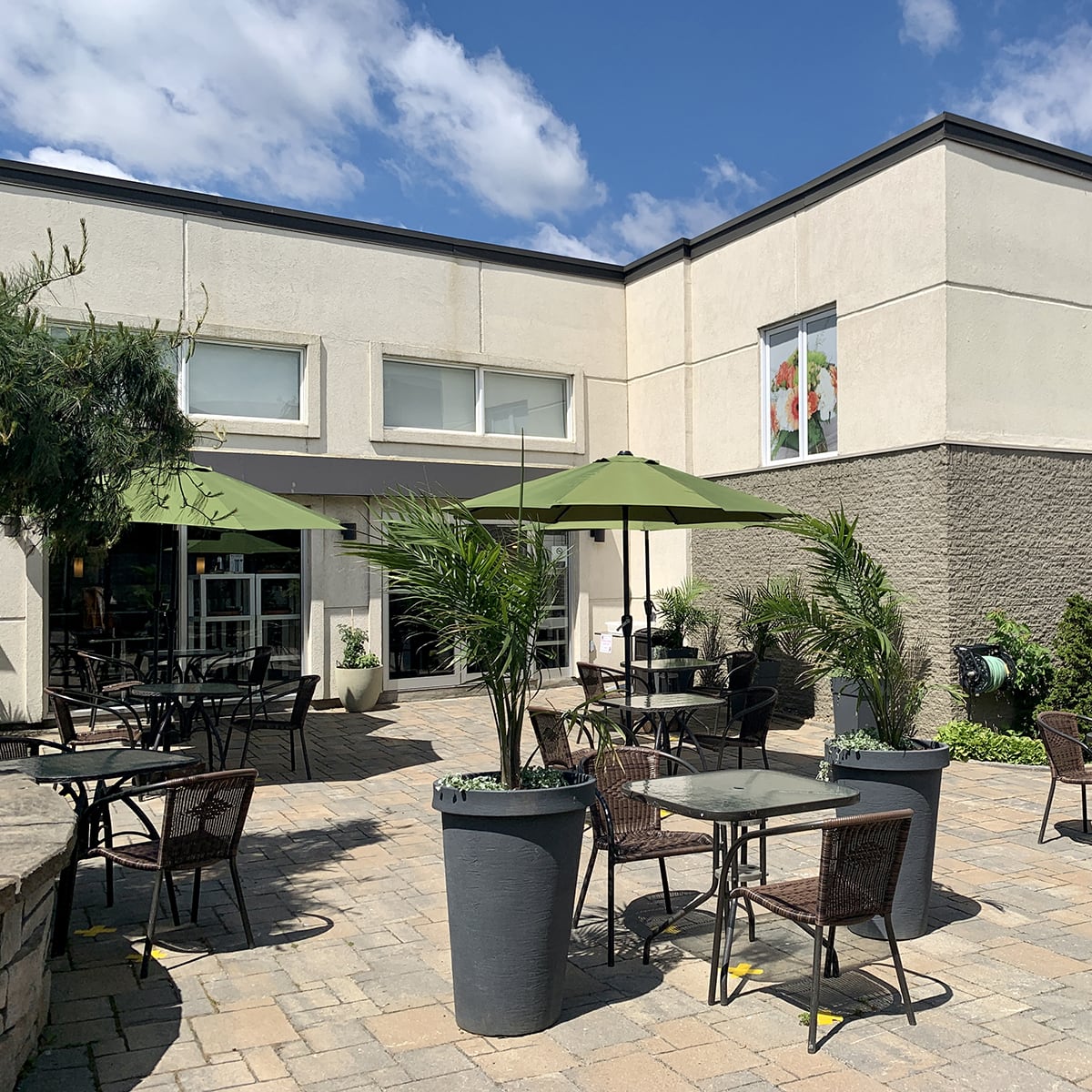 Bistro Sandwich & Salads
Open on the same schedule as the boutique, our bistro* will delight your taste buds! Let yourself be seduced by our fresh and delicious products.
Tasty sandwiches, fresh salads, Quebec cheeses, organic sausages, candied meats and artisanal breads are offered every day!
Whether you're with friends or colleagues, you can count on a dynamic team and outstanding service.
A place not to be missed!
*Indoor and outdoor terrace
Our craftsmen & creators
Cafiti - Ricardo - Zoë Olive Oil - Au Pied de Cochon - Simon Turcotte Confiturier - Allô Simone - Concept Connivence - La Cuisine par Marie-Ève Langlois - Dans le sac - Demain Demain - Fays Terroir Chocolaté - Chocolat Boréal Cidrerie Lacroix - Arte & Farina - Le Lunch Box - Le Porc-Épique - Lolo et Moi - Maison Pra - Malterre - Blanc Par Rouge - Atelier Rue Tabaga - CRU Assaisonnement pour tartare - Les Épices du Guerrier - Crucial - Melanie Stone Jewelry - Le Vieux Balsamique - Miels D'Anicet - Gourmet du Village - Les Minettes - Dimanche Matin - Simon Turcotte Confiturier - Nos Cabanes - La Fourmi Bionique - La Maison du Bleuet - Point G - Up Bio - Krémeux - Les Aliments Charpentier - Joanie Houle Art - La Lichée - Kanel - Chocolaterie DouceSoeur - La Belle Excuse - La Conserverie - Mimi and August - Catherine & Chocolat - Mignon Touron - Amma Thérapie - ArbrEssence - Candy Labs - Chaleur B Choco - Collection Mini Coco - Dot & Lil - Druide - Duo Verre - Éclate ta Bulle - Gom.Mee - Gourmaïs - Ducs de Montrichard - Mimosa Design - Petit Pot du Tonnerre - GranoLust - Petit Creux Corsica - Infusion Pilki - Juliette C'est Simple - Pico Tatoo - Poseidn - Stéphanie Renière Illustratrice - Macaroni & Cie - Sük Chocolat - Vol Privé - Wildly Delicious - Simkha - Gastronomie Concept - Biocosmétiques - Lulubelle - Bromance Canada - Vitali T - Le Parfait Agenda - Danica Studio - La Saponnière Québécoise - Mini Totem - Jan & Jul - La Fumisterie - Fever Tree - Rabot D Bois - Pop & Cie - C'est Bonbon - La Tomaterie
Your Shopping Cart (
0

)

||title|| was added to your cart.

||count|| items were added to your cart.
X