Gifts for your employees & customers
Browse our wide selection of products available for next day delivery in the Greater Montreal area and our gift boxes available for delivery anywhere in Canada.
Corporate gifts
You wish to celebrate a special event, the exceptional contribution of an employee or the loyalty of your customers? Our boutique has a lot to offer!
Let us advise you on the latest trends. Our team will be able to present you with original ideas, neat packaging and a touch of audacity! Whatever the occasion, you will find the right gift at À la Boîte à Fleurs.
-Flowers & gourmet products
-Customized gift baskets
-Personalized gifts in multiple copies
Reliable & efficient delivery service and shipping anywhere in Canada.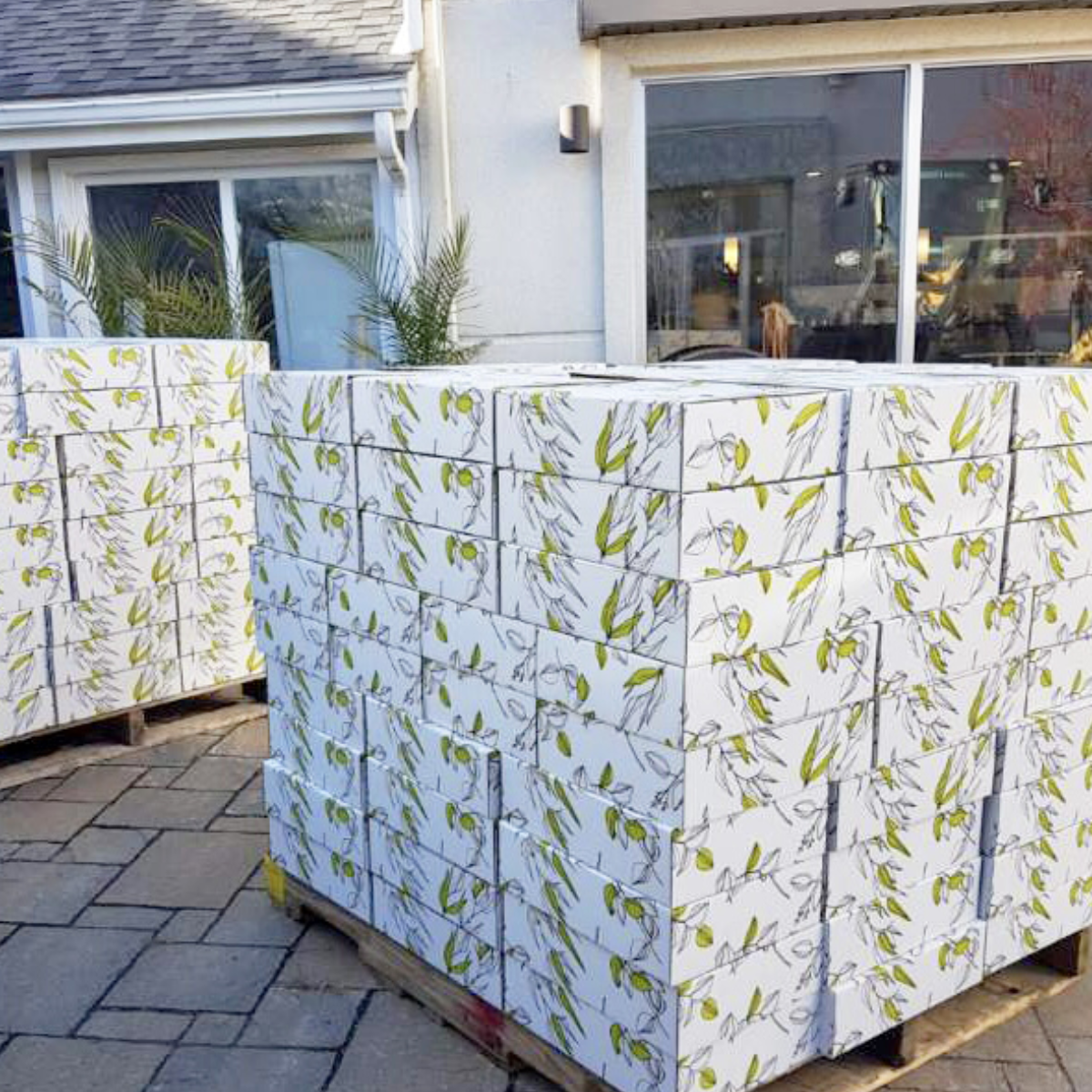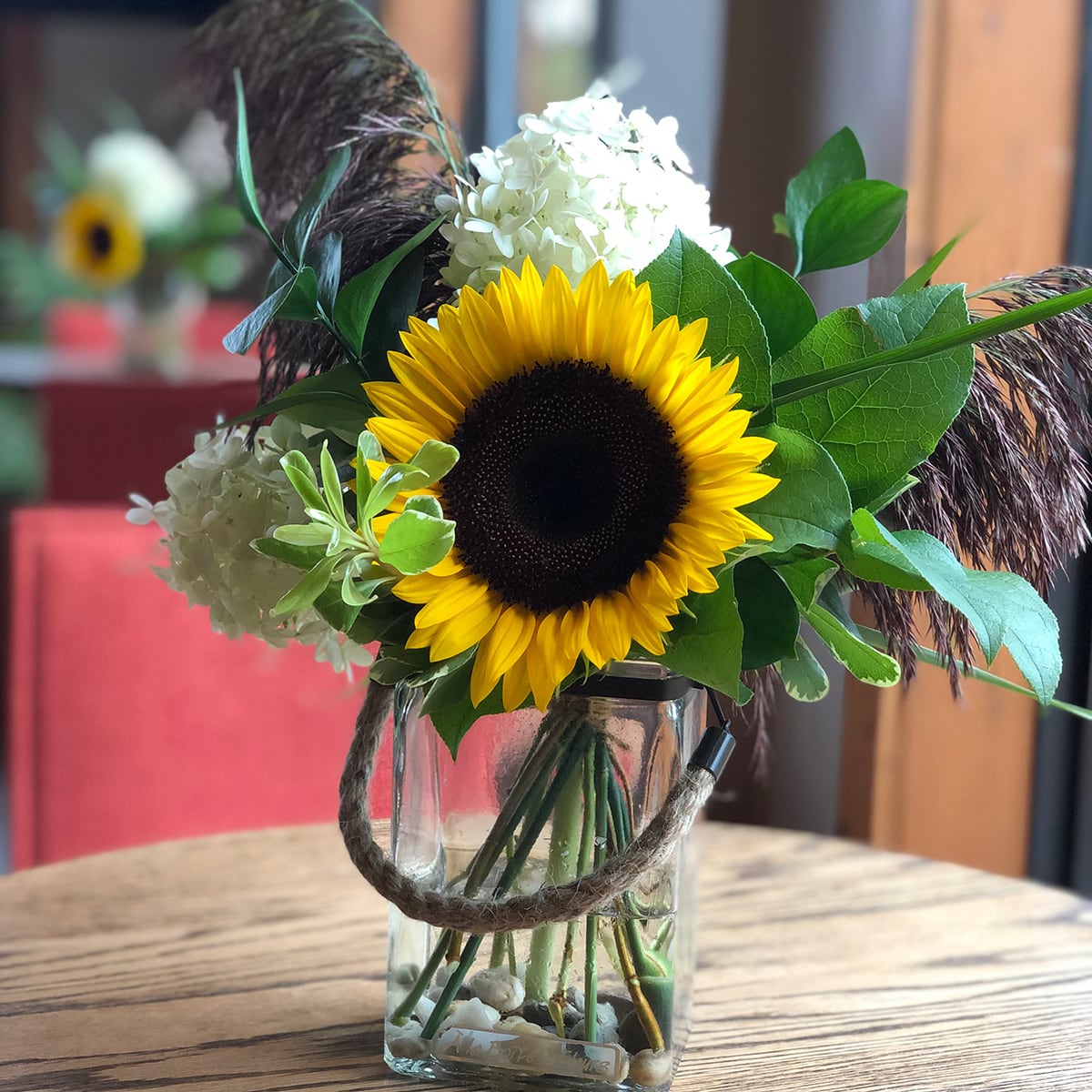 Floral subscription
In restaurants, hotels or any other business, flowers bring brightness and freshness wherever they shine! Floral subscriptions are a simple and practical way to offer this touch of elegance to your business and, thus, charm your customers by offering them a unique decor.
-A creative & distinctive approach
- A decor that changes with the seasons & packages for all budgets
-Vases & set-up included
Floral and plant decoration
À la Boîte à Fleurs brightens up your office and brings life to your workspace.
Distinguish yourself with our customized arrangements, designed to respect your corporate image and your budget. Our team takes a fresh look at your office and updates the decor by adding color and vibrancy!
-Floral & plant arrangements, including vases & decorative objects
-Perfect & professional installation
-Free & detailed quote (sketches, photos, etc.)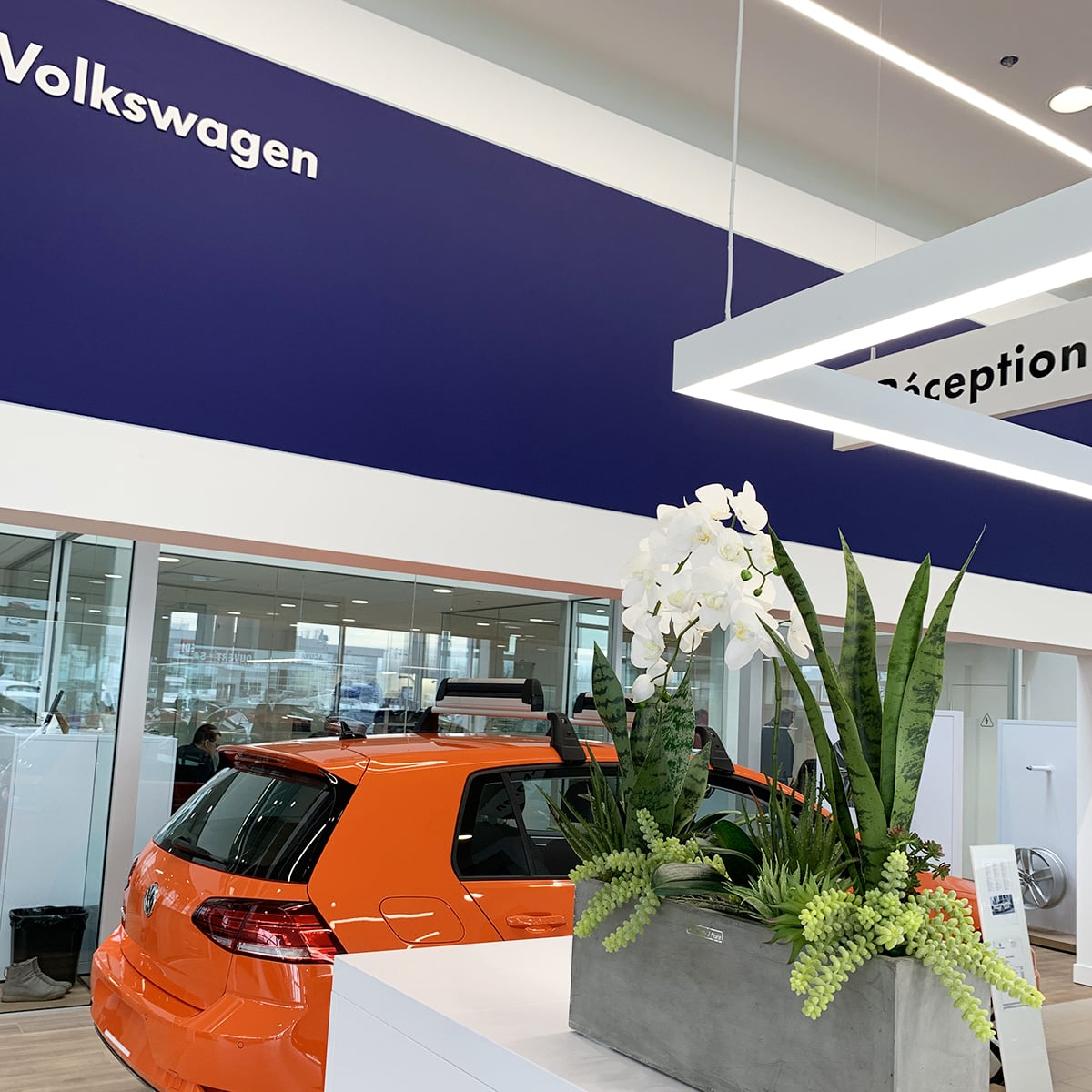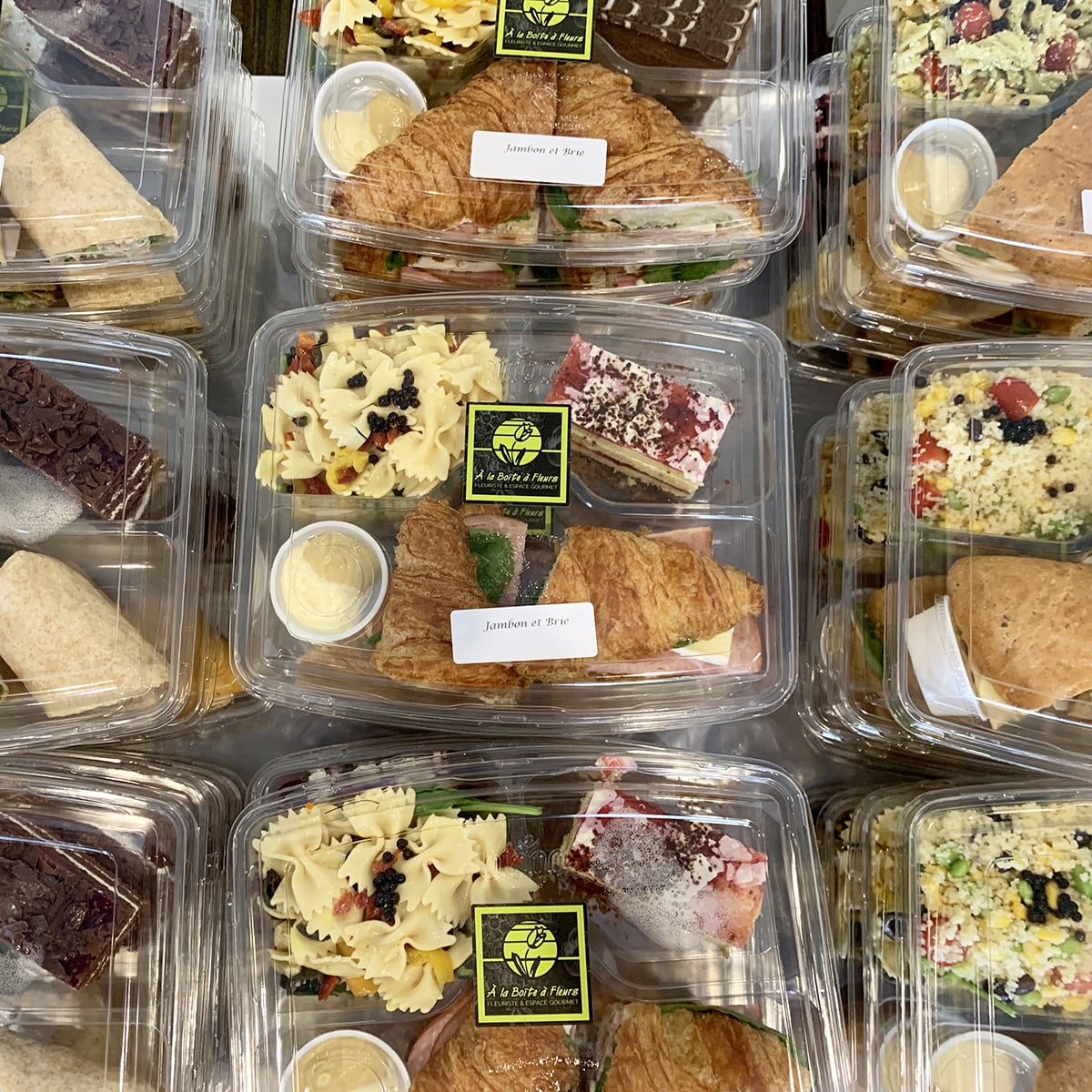 Lunch boxes
Facilitate the organization of your days and your business meetings!
With a wide selection of sandwiches, salads, desserts and beverages, there's no need to go to the restaurant for lunch!
Delicious and daring, our lunch boxes are perfect for meetings or meetings with clients.
Freshness, quality and flavour included in each box!
-Prepared on site & presented in recyclable containers
-Starting at $18.95
-Fast delivery or pick up at L'Espace Gourmet
Corporate events
For a cocktail party, a banquet, a launch or any other occasion, let our team design a memorable atmosphere!
À la Boîte à Fleurs ' design enthusiasts will propose a decor & floral arrangements that will enhance your company's image
-Customized decor adapted to your budget
- Careful & professional installation
- Free & detailed quote (sketches, photos, etc.)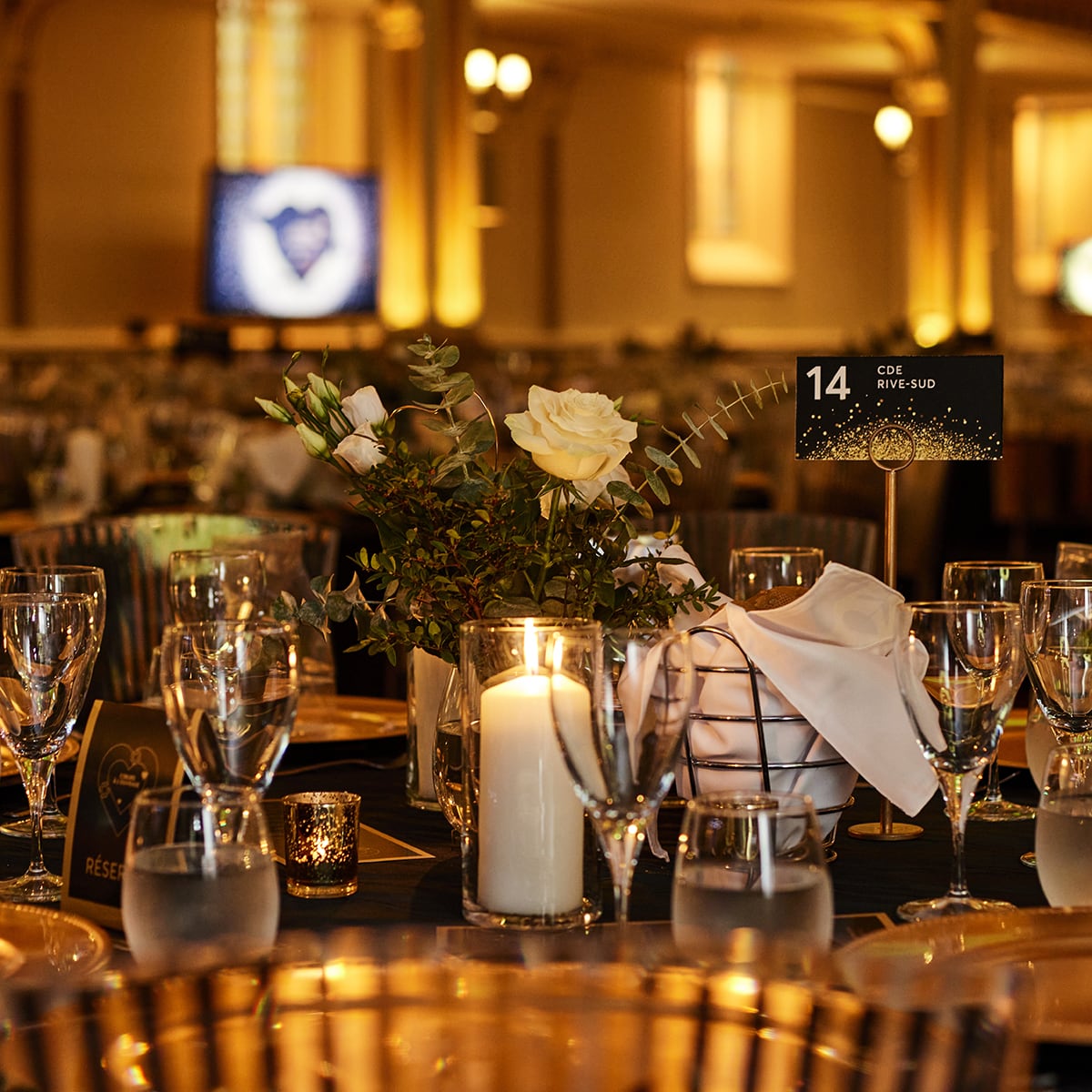 Your Shopping Cart (
0

)

||title|| was added to your cart.

||count|| items were added to your cart.
X